Alfazal Engineering - Solar Solutions in Pakistan.
Welcome to Alfazal Engineering, your trusted partner solar solutions in pakistan since 2010. We specialize in providing comprehensive solar solution, catering to residential, commercial, and industrial clients. With a range of solar solutions, top-tier products, and expert services, we're committed to helping you harness the power of the sun for a sustainable future.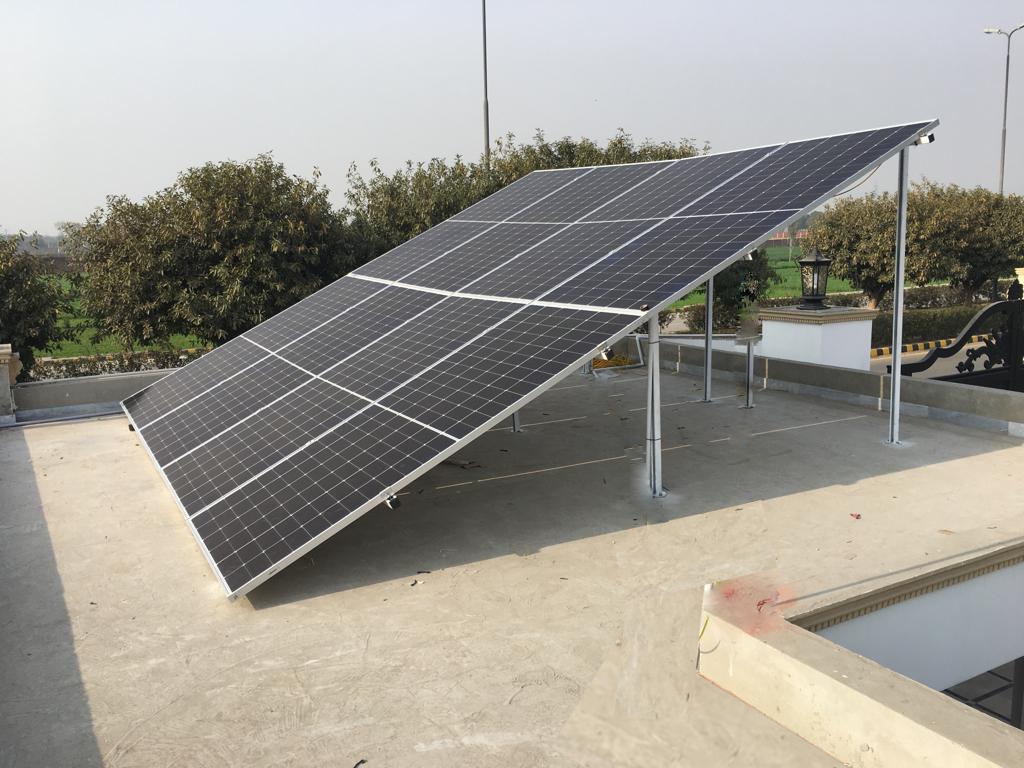 Complete Solar Solutions
Alfazal Engineering provides tailored solar solutions in Pakistan, from small home systems to complete commercial facilities.
Residential Solar:
Residential solar solution from Solar World are tailored to power homes efficiently and reduce costs. Select from our selection of panels with capacities ranging from 1KW-30KW in order to meet energy demands while saving costs.
Commercial Solar:
Businesses of all sizes can benefit from our commercial solar solution, offering solar panels suitable for installations above 30KW to help reduce operational costs while creating positive environmental outcomes.
Industrial Solar:
Our industrial solar products are tailored to provide sufficient energy for large businesses, providing energy independence while simultaneously lowering carbon footprint.
Benefits of Solar Energy
Switching to solar energy offers many advantages:
Cost Savings:
solar power can significantly lower your dependence on traditional energy sources and result in significant electricity bill savings.
Environmental Impact:
Utilizing clean and renewable energy makes the world more Eco-friendly while combating climate change.
Energy Independence:
Start producing electricity yourself to reduce reliance on fluctuating energy prices.
Our Services
We provide a variety of all-inclusive solar services.
Solar Panel Installation:
Our experienced crew provides flawless solar panel installation, optimizing energy capture and system performance for maximum energy capture and system effectiveness.
Maintenance and Repairs:
To keep your solar system performing at its optimal levels, we offer comprehensive maintenance plans. Should any issues arise, our trained technicians are on standby with effective repairs solutions.
Installation Process
We employ various installation methods:
Assessment:
For optimal solar panel installation, our team takes into account your site's practicality, location and energy requirements when developing a customized system for you
Design:
We are here to meet all your energy goals and building structure needs with custom solar system designs that fit.
Installation:
Our expert installers set up the entire system, installing solar panels and connecting inverters/battery banks.
Testing:
We have implemented an extensive testing procedure on our system to make sure it operates optimally and reliably.
Products
Discover our collection of premium items, which includes:
Solar Panels:
Make an intelligent investment by choosing reliable solar panel manufacturers like Longi, Jinko, JA and Canadian Solar that have earned their place as leaders in quality.
Inverters:
Our inverters come from top manufacturers like GoodWe, Solis, Huawei and Inverex to ensure optimal energy conversion.
Batteries:
You can store away for later use, Lithium Ion, Tubular, VLRA or Flooded Lead Acid batteries provide extra power storage options.