We are manufacturing Cable Tray in Pakistan, Cable Ladder in Pakistan, Perforated Cable Tray in Pakistan, Cable Tray Accessories in Pakistan, U-Channel Sport in Pakistan, Uni Struct Channel Sport system that supports all kind of Cables Installation/laying system with fitting such as Bends in Pakistan, Tees in Pakistan, crosses in Pakistan, Bridges in Pakistan, Supports & Hangers, etc. Our coupling technique system with dramatic cuts enables the coupling of lengths and fittings without the need for drilling. Dome- head bolts to prevent damage to the cable. We provide strength stability to various support system applications. Our Qualified Engineers design as per international standard of Cable Tray that gives the Technician quickly & easy installation with highly Cable safety. Our company products have installed in Industrial and Commercial Projects all over Pakistan.
Manufacturer of cable cleat cable clamp SS PVC Aluminum in Pakistan and other material in Pakistan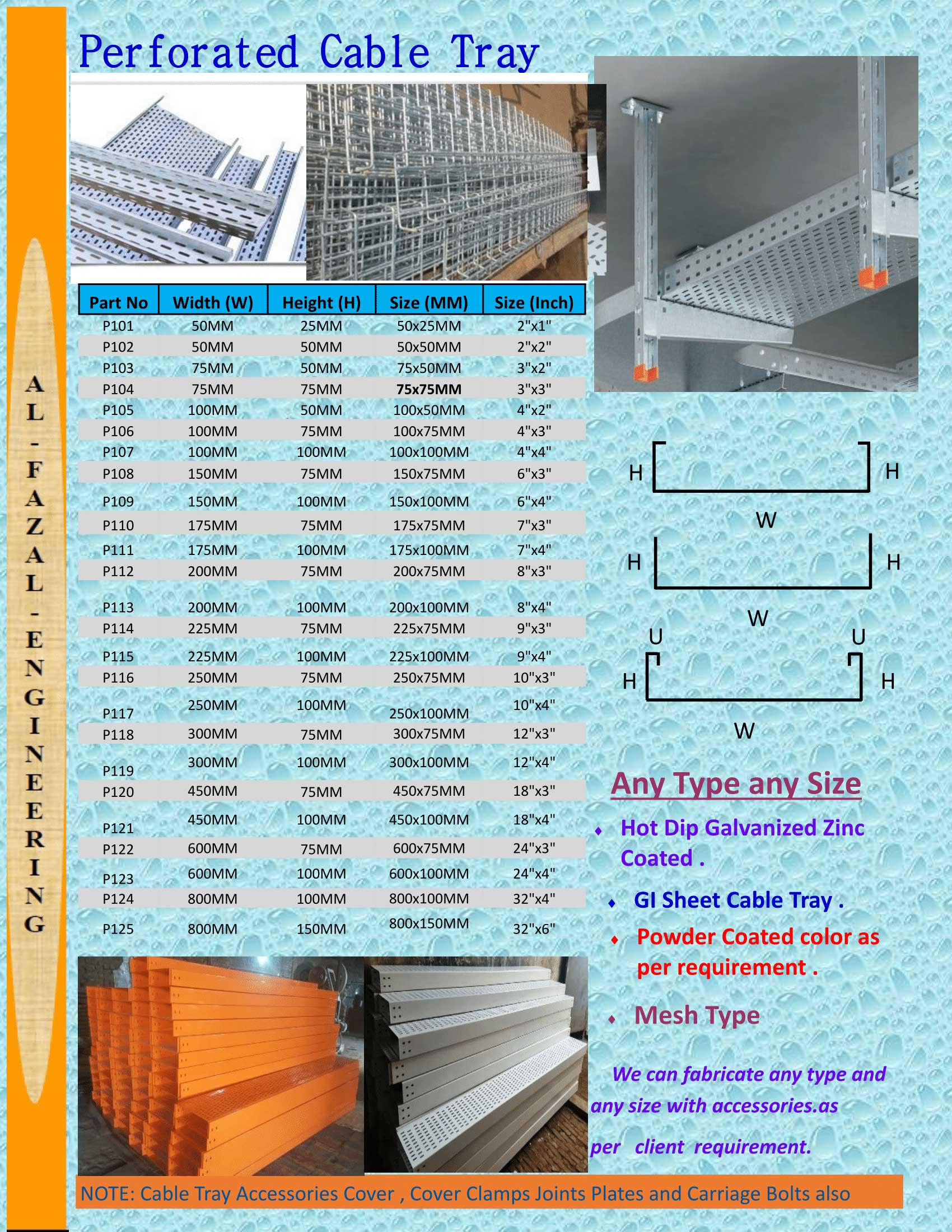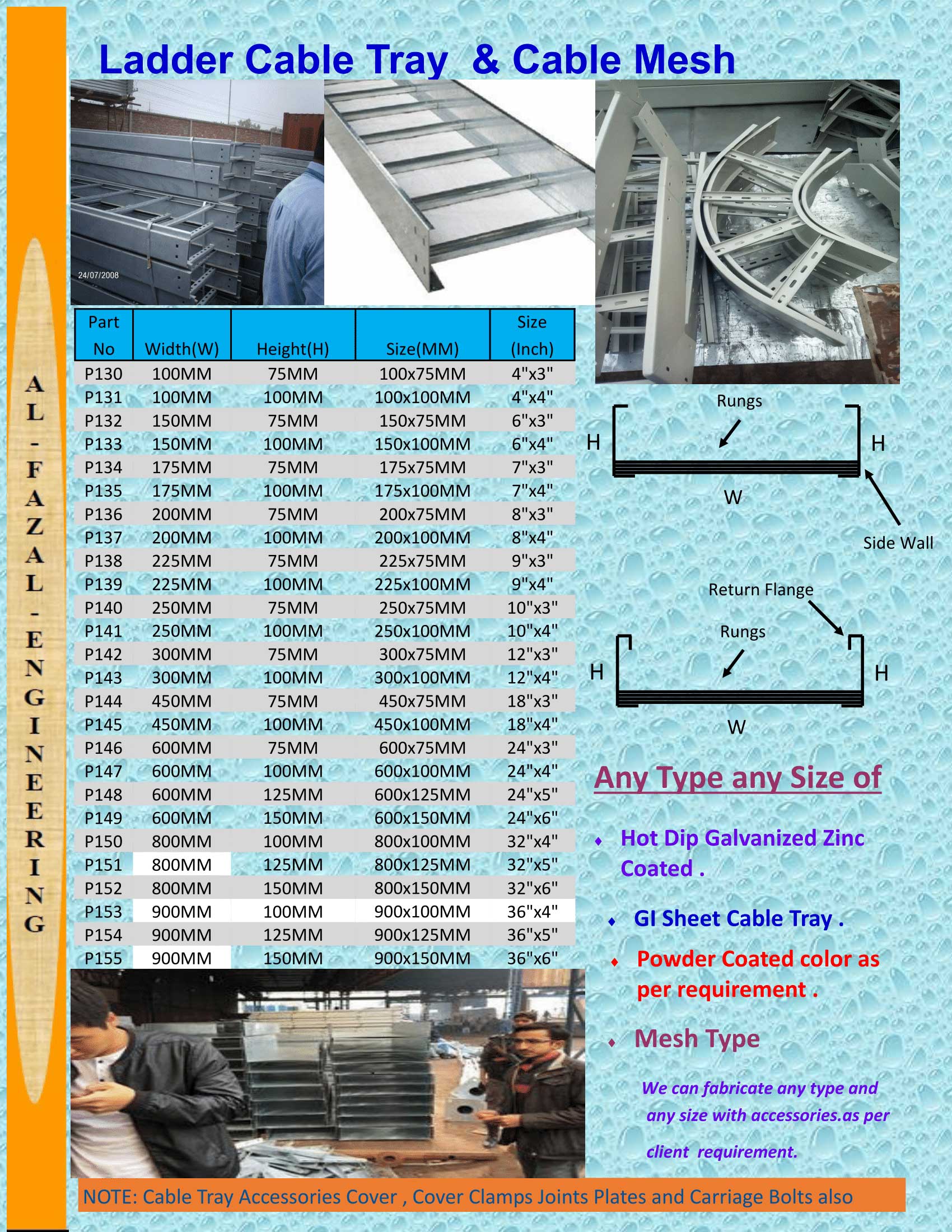 Easy installation with accessories attachments.

Easy inspection & location of a cable fault.

Easy addition or removal of the old cable in existing Cable Tray.

Less space utilization then compares too many conduits.

Less Labour expenditure.

Time saved in the installation wiring system.

Ventilation for essential cables.

Very suitable for the fiber optic cable wiring system to avoid sharp bends and damages.
Benefits of Cable Tray
Cable tray helps the electrical engineer to save cost, time, safety, dependability, design cost and space. Cable tray does not require state path they can easily move and turn anywhere you want. The main purpose of cable tray saves the open cable wire commonly where alternative electrical cable moves in commercial and industrial construction. We are strongly recommended remove all UN necessary cable in the cable tray that helps to maintain the tension of the cable. COVERS of cable tray also help to protect additional safeguard, sunlight, fires, dust and radio frequency inference.
AL FAZAL ENGINEERING designed and install cable tray in a proper manner that helps in future to easily move and handling all cable in cable tray. If some cables maybe miss buying chance so you can put easily cable without any new cable tray. AL FAZAL ENGINEERING provides the highest quality of standards Cable tray that helps easy to the installation of both cable and cable tray. Cable tray very easily fit limited space it is very helpful for manage those devices required ventilating so cable tray is working proper