Alfazal Engineering is a best seller in Cable Tray
Alfazal Engineering Provide you a lot of cable tray and cable gland in bulk quantity for sale in Lahore, Karachi, all over Pakistan. We are offering types of assistance for Cable tray, Cable Gland, and other sheet metal works at affordable costs with the best conveyance time. Tower plate for processing plants. Cable tray in Pakistan.
Cable tray is normally manufactured with corrosion-resistant materials. The selection of material for the cable tray is normally depending upon the environment of the installation. Alfazal Engineering Cable Tray And Accessories provider in Pakistan.
The following are some materials used for cable tray.
Aluminum
Aluminum has a lightweight and high resistance to corrosion. It is also non Magnetic so electrical losses reduced to its minimum values. Cable Tray And Accessories.
Steel
Steel has high strength and corrosion resistance. Steel structured cable tray is used to carry heavy cables. We provide you Cable Tray in the best quality. Although steel has corrosion free its weight is heavier.
Stainless Steel
Stainless steel has high yield strength and higher resistance to corrosion. It is formed by AISI 316 Stainless steel. Stainless Steel has resistance to chemicals and corrosion. Cable Tray And Accessories.
There are a number of companies manufacturing cable trays in Pakistan. We are manufacturing cable tray in all over Pakistan with all materials.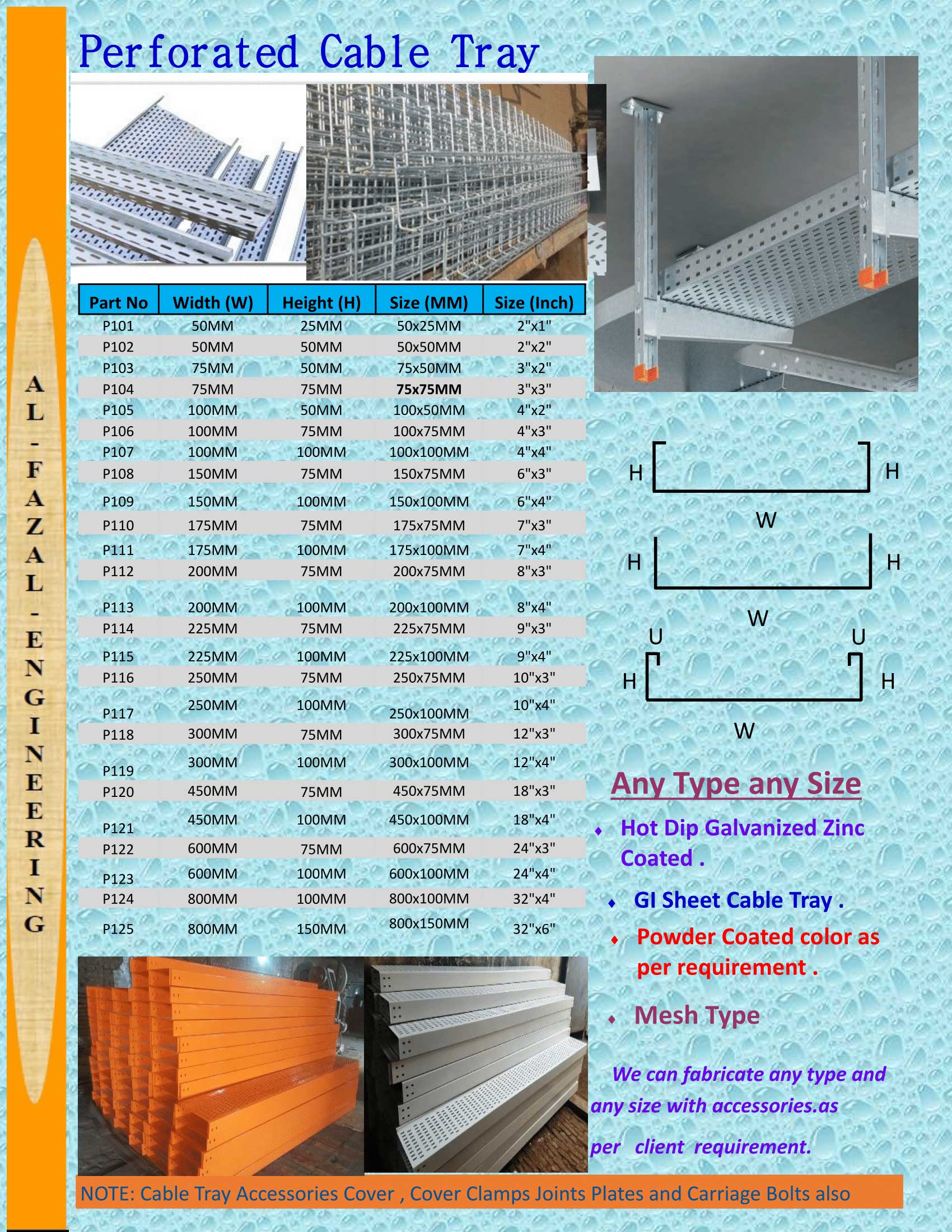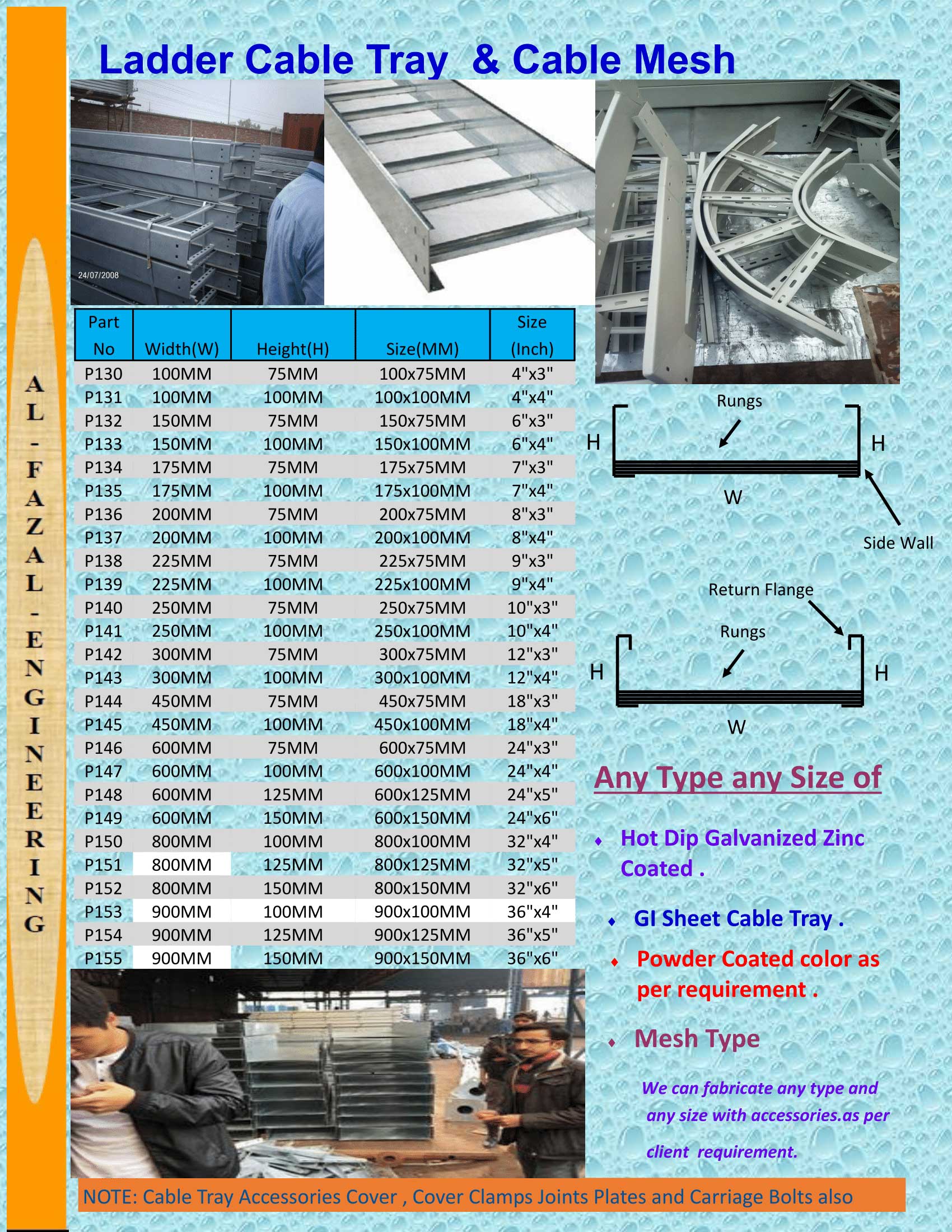 CNC Laser Cutting for cable Trays